Director, Research and Development
May 2, 2023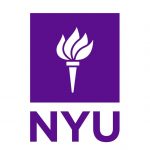 About the job
The Director of Research and Development (DRD) has primary ownership of the Nexus project portfolio and the day-to-day planning and implementation of new resources, tools, and systems to advance the NYU Learning Ecosystem. The DRD works with the Executive Director and the Director of Operations and Learning to evaluate the Nexus service model and drive continuous improvement using technology and research on learning and teaching. The DRD supervises and works with the Technology Lead and the Creative Production Lead to ensure the Nexus resource ecosystem is meeting current and emerging needs of the SPS community.
The DRD plays a lead role in using data and interdisciplinary research methods to plan, deliver, and enhance Nexus resources, tools, and experiences to facilitate community learning. The DRD is also responsible for actively contributing to a high performance team-focused culture through modeling and mentorship. Additionally, the DRD is focused on creating, implementing, and revising organizational practices, systems, policies to maximize agility, effectiveness, efficiency, experimentation, innovation, and staff growth.
In compliance with NYC's Pay Transparency Act, the annual base salary range for this position is $125,000 – $175,000. New York University considers factors such as (but not limited to) scope and responsibilities of the position, candidate's work experience, education/training, key skills, internal peer equity, as well as market and organizational considerations when extending an offer.
Current Required Education 
Master's Degree in education, computer science, information technology, or related field.
Current Required Experience
7+ years experience leading a high performance agile learning organization (e.g., accelerator/incubator), an education start-up, or a software development unit
Experience supervising teams focused on product development, learning analytics, and technology-enhanced education
Experience managing research and development functions (e.g., strategic planning, agile product management, software development, user experience research)
Current Required Knowledge, Skills, and Abilities 
Designing and building systems for collecting, storing, and analyzing data at scale
Advanced data analysis skills
Software architecture and development
Software development life cycle (i.e., architecture, development, implementation, maintenance)
To apply, please send your resume/CV and cover letter to nexus+jobs@nyu.edu.