Info Hub Resources Tagged "community development"
URL:
https://www.solaresearch.org/wp-content/uploads/2020/06/LAK20_Companion_Proceedings.pdf
We are pleased to welcome you to the Tenth International Conference on Learning Analytics and Knowledge (LAK20), organized by the Society for Learning Analytics Research (SoLAR). This year's conference is hosted by Goethe University in the beautiful city of Frankfurt, Germany on March 23–27, 2020, a place of tremendous importance and rich history of science,Continue reading →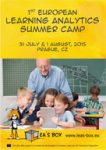 URL:
http://css-kmi.tugraz.at/mkrwww/leas-box/box.html
The Lea's Box project  Learning Analytics Summer Camp was held in Prague on 1 July and 31 August 2015. The summer camp is based on an in-depth presentation of the projects and research directions and the search for a common ground and alignment of common strengths. This event is not so much a mere exchangeContinue reading →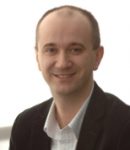 URL:
https://www.youtube.com/watch?v=z3uK4cE06Pg
The new president of the Society for Learning Analytics, Dragan Gašević, gives his perspectives on the current state-of-affairs of Learning Analytics and what will happen in the next few years.