2012 Learning Analytics and Knowledge Course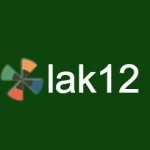 This course is offered by the Society for Learning Analytics Research in advance of our 2nd international conference.
Capturing and analyzing data has changed how decisions are made and resources are allocated in businesses, journalism, government, and military and intelligence fields. Through better use of data, leaders are able to plan and enact strategies with greater clarity and confidence. Data is a value point that drives increased organizational efficiency and a competitive advantage. Simply, analytics provide new insight and actionable intelligence. Companies such as Microsoft, IBM, Google, and Amazon are investing heavily in technologies and techniques in helping individuals and organizations makes sense of, and unlock the value within, big data.
In education, the use of data and analytics to improve learning is referred to as learning analytics. Analytics have not yet made the impact on education that they have made in other fields. That's changing. Software companies, researchers, educators, and university leaders are starting to recognize the value of data in improving not only teaching and learning, but the entire education industry.
This course will provide an (generally non-technical) introduction to learning analytics and how they are being deployed in various contexts in the education field. Additionally, the tools and methods, ethics and privacy, and the systemic impact of analytics will be explored, presenting a broad overview of the current state and possible future directions of the field.
Item Info
URL:
http://lak12.wikispaces.com/
Publication Date:
January, 2012
Author(s):
Simon Buckingham Shum, Shane Dawson, Erik Duval, Dragan Gasevic, and George Siemens